Human Resources SPECIALISTS
Based in Bangkok, Thailand.
Amplifying Your Business Through People Strategy, Leadership, Culture, Change & People Analytics.
Leadership, Culture & Change
We work closely with your team to promote a frame of mind that enables constructive leadership and a positive culture.
HCM Technology & Analytics
We implement systems that attribute value to your team members, enabling you to maximize productivity.
Helping Your Business Achieve Success
Unlock Your Full Potential. Say Hello to Growth!
Serendipity & Co provides next generation HR consultation specializing in people strategy, organization  development interventions, HR transformation, sustainable engagement, talent management, change management, optimum HR operating model, effective human capital management practices, talent analytics and latest HCM technology







Innovation
We aim to bring you the best that HR technology has to offer, even more so, a tailored system just for your business to streamline outdated HR operations.
Relationship
It's not just about finishing on project after the other. We love to build long lasting relationships and ensure your business grows consistently,  alongside the team that stands behind it.
Humility
We aim to implement processes, ideas and change that is just right for your company. No two companies are the same and culture varies between industries.
Integrity
Great HR is all about transparency. We fulfill this trait through all our work with our clients. All problems are clearly laid out and presented from the very beginning, enabling us to work the plan to obtain sustainable solutions.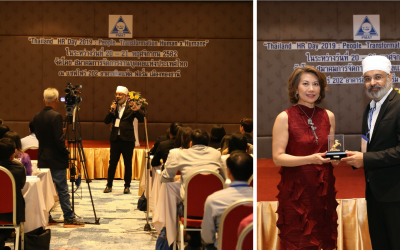 Thank you PMAT for giving Serendipity&Co the opportunity to share and learn with fellow HR leaders in Thailand on Next Level People Analytics: Visualize Collaboration in Future of Work. In the future of work, "templosion" (The Future Hunters) is the norm where...
read more
Serendipity & Co. Company Limited
59 Soi Pipat 2, Silom Road
Silom, Bangrak
Bangkok, Thailand 10500